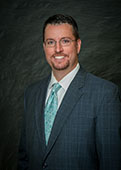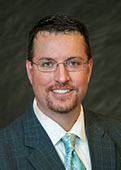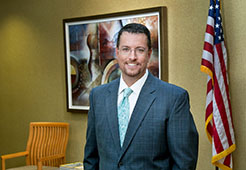 Jeffrey G. DiAmico concentrates his practice in business/corporate law and real estate law.  Often serving as "outside" general counsel to his business clients, he advises on general business planning and counseling, transactions, contracts and commercial litigation; with extensive experience in mergers and acquisitions, business formation and succession planning.  His real estate practice includes commercial, industrial and retail real estate purchases, sales, leases and tax assessment appeals, community association law, and real estate litigation.
Mr. DiAmico serves small, closely held, and mid-sized local and regional businesses and their owners on various issues; including, drafting and analyzing commercial real estate lease agreements (and litigating disputes which arise from same), corporate asset and stock purchase transactions and shareholder agreements, commercial and industrial purchase and sale agreements, and advising clients on general business and litigation matters.
He represents local and regional REITS, shopping center owners and various commercial and industrial property owners.  Through these representations, he frequently assists his clients with understanding and utilizing "Confession of Judgment" provisions contained in loan documents and commercial lease agreements.  By virtue of his experience in this area, he also routinely represents borrowers, guarantors and commercial tenants in defending against confessed judgments.
Prior to joining Semanoff Ormsby Greenberg & Torchia, LLC, Mr. DiAmico was a partner at a prestigious New Jersey and Pennsylvania based law firm. He graduated from The Pennsylvania State University in 1994, receiving his B.S. in Administration of Justice, and a minor in Business Administration.  He graduated cum laude from the New England School of Law, Boston  in 1999, where he was managing editor of The New England International and Comparative Law Annual, a founding member of the NESL Business Law Center and a recipient of the New England Scholar Award.
He is actively involved in the Bucks County Bar Association where he serves as Chair of both the Business Law Section and the Unauthorized Practice of Law Committee.  He resides in Bucks County with his wife and three children and enjoys coaching his daughter's soccer team, fly-fishing and skiing.
Leadership:
Chair, Business Law Section, Bucks County Bar Association (2009-Present)
Chair, Unauthorized Practice of Law, Bucks County Bar Association (2010-Present)
Member, Zoning Hearing Board of Warwick Township, Bucks County, PA (2009-2016)
Selected for inclusion in Pennsylvania Super Lawyers – Rising Stars Edition (2012)
Member, Board of Directors, Bucks County Bar Association (2008-2012)
Mentor to Young Lawyers, Bucks County Bar Association (2010-2012)
Member, Leadership Advancement Program, Central Bucks Chamber of Commerce (2010-2011)
Presentations & Publications
Presenter, "Board of Directors' Meetings – Do You Run Them or Do They Run You"; Bucks County Bar Association, 2017.
Course Planner for Bucks County Bar Association's First Annual Business Law Institute, 2017
Presenter, "Rules of Order for Association Meetings", Pennsylvania and Delaware Valley Chapter – Community Associations Institute, 2016
Presenter, "Board Member Boot Camp – You're on the Board: Now What?", Pennsylvania and Delaware Valley Chapter – Community Associations Institute
Lecturer, "Collections from Start to Finish – Collecting Unpaid Fees and Assessments for Community Associations", Pennsylvania and Delaware Valley Chapter – Community Associations Institute
Lecturer, "Bankruptcy for Business Lawyers – Representing Creditors in Bankruptcy", Bucks County Bar Association
Author, "Pennsylvania Realty Transfer Tax Update: Amended Regulations Could Result in a Double Tax on Assignments of Purchase Agreements and Like-Kind Exchanges."
Author, "Building Owner Landlord May Be Liable For Injuries Sustained in Parking Lot of Leased Premises."