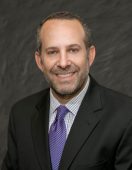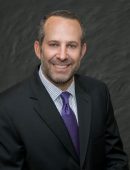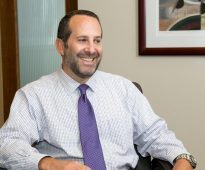 A member of the Commercial Litigation and Employment Law practice groups at Semanoff Ormsby Greenberg & Torchia, LLC, Mr. Dubin's practice covers a wide range of commercial litigation, employment litigation and counseling, securities litigation and Orphans' Court litigation.  Mr. Dubin's clients range from large international businesses to regional and local businesses and sole proprietorships.
In the employment area, Mr. Dubin has represented employers in defending litigation claims involving discrimination and harassment under federal and state law, and wage and Fair Labor Standards Act claims, in addition to routinely providing advice and counseling to employers on various employment issues.  Mr. Dubin has also represented both employers and employees in litigation involving the enforcement of restrictive covenants.
In the securities area, Mr. Dubin has had great success representing investors against independent investment advisors, brokers and broker-dealers in investment disputes in federal court and in arbitrations before the Financial Industry Regulatory Authority (FINRA) and the American Arbitration Association (AAA).  Mr. Dubin also has extensive experience in Orphans' Court litigation, including will contests, guardianships and actions against personal representatives of Estates.
A graduate of Temple University School of Law and Emory University, Mr. Dubin spent several years practicing in the litigation department of a prestigious Philadelphia law firm prior to joining Semanoff Ormsby Greenberg & Torchia, LLC in 1998.
Mr. Dubin has been rated AV® Preeminent™ by Martindale Hubbell® which is the highest possible peer review rating issued by Martindale Hubbell® for both legal ability and ethical standards.   In addition, for the past four years, Mr. Dubin was selected for inclusion in Super Lawyers® as published in Pennsylvania Super Lawyers Magazine and Philadelphia Magazine. The attorneys listed in Super Lawyers® are limited to the top 5% of Pennsylvania attorneys practicing in their field.  Mr. Dubin has also been named an "Awesome Attorney" by Suburban Life Magazine.
Mr. Dubin resides in Montgomery County with his wife and two daughters.  In addition to his legal practice, Mr. Dubin is a member of the Board of Directors of Federation Early Learning Services (FELS).
Recent Articles
Salespeople and overtime: Treatment of inside salespeople under the Fair Labor Standards Act
Smart Business Magazine, June 2017
Ban the Box Movement: How to prepare for laws that give criminal offenders another chance
Smart Business Magazine, September 2014
Court Enforces Noncompete Against Independent Contractor
The Legal Intelligencer, April 1, 2014
The Basics of FMLA: How employers should comply with the Family and Medical Leave Act
Smart Business Magazine, July 2013
Recent Speaking Engagements
Guardianship for Long-Term Care Providers, 4th Annual Long-Term Care Seminar of the Metropolitan Philadelphia Chapter of  Healthcare Financial Management Association: North Wales, PA (June 26, 2014)